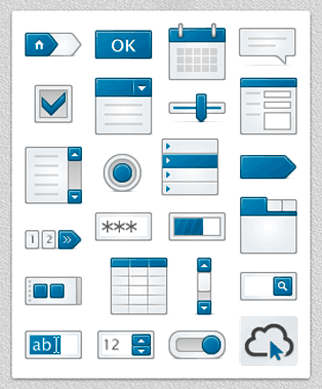 UI Elements for Download – Very Large Database
By lior
on November 20, 2015
Download most elements free of charge!

UI Cloud collects the best UI element designs from the internet, and provides a very good search engine to browse through them.
If you're not sure what you're looking for, you can look at their Categories to get ideas. The categories include buttons, menus, forms, sliders, check boxes, progress bars, tooltips, dropdowns, calendars, and many many more.
All the resources there are under certain licenses. It is the user's responsibility to check the license and use the art works in the appropriate way. From my experience, most of them are free to download, and require only that you give credit if you use them.

Don't Fall Behind!
Subscribe and catch-up on tips, tools, freebies and more…
& Get a Gift

 My Set of 400 Arrows for Free