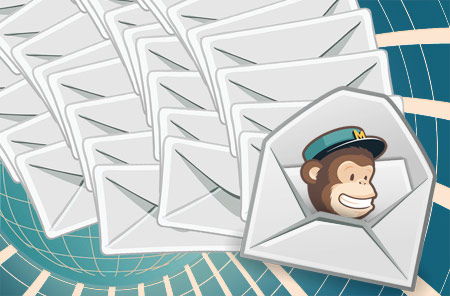 The Best Free Email Marketing Service
By lior
on September 10, 2015
Looking for a good service to manage your subscribers and send newsletters?
More than 9 million people design newsletters and send emails with MailChimp (including me!).
MailChimp is an online email marketing solution, that allows you to:
manage contacts / subscribers
design your newsletters easily with templates
send emails
track results
setup autoresponders
and more
It's very easy to use, and it also integrates well with a lot of your other services.
If you have a WordPress site you might be wondering why not create a newsletter using WordPress. The main reason is because it is unreliable and lacks the functions and capabilities that a service like MailChimp can offer.
MailChimp is completely free for lists up to 2000 subscribers. That's why it's an excellent choice for small businesses.
(But this doesn't mean MailChimp is not a great choice for bigger businesses as well).
DISCLOSURE: This post contains links, for which inJoy Studio may get compensation, if you purchase something following links in this post.
This helps me continue my activity here, and cover costs of keeping this blog alive.

Don't Fall Behind!
Subscribe and catch-up on tips, tools, freebies and more…
& Get a Gift

 My Set of 400 Arrows for Free