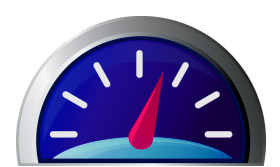 Performance Analyzer – How to Speed Up Your Website
Everybody wants a fast web experience. That's why you should give them one, otherwise they will not stick around to browse your website.
GTmetrix is a valuable free tool. It analyzes your website for the things that slow it down, and gives you a list of recommendations (sorted in order of impact), for a faster page loading.
Everything there is explained and accompanied by lists of specific files (from your website) that are related to each suggestion. Even if you only follow one of the top suggestions, you'll already see improvement in loading time.
And this article can be very useful if you wanna follow the most common ways to speed up your website. It's also following the topics from the performance check of GTmetrix, but in a relatively easy tutorial.
Happy optimization!

Don't Fall Behind!
Subscribe and catch-up on tips, tools, freebies and more…
& Get a Gift

 My Set of 400 Arrows for Free