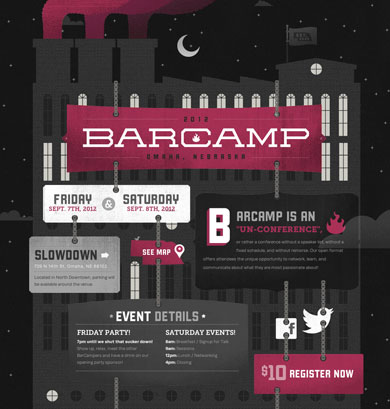 One Pagers: Websites, Templates and Resources
Need to design or build a one page website? Find here inspiration and tools.
One Page Love is a website dedicated only to one pagers, which are websites that contain only one page with all the information in it, and usually have a clear call to action.
Get inspired by their huge collection of one pagers, while searching within specific topics, or search for templates (HTML templates, wordpress templates, PSD templates etc.). Some of them are completely free.
If you're really into one pagers, or looking to expand your knowledge, they also have a collection of development and inspirational resources including round-ups, interviews and articles related to one page web design.
Here are some brilliant one-page websites from their "most loved" category:
sochi2014.lifefitnessrussia.ru
direnduvar.com
gardenestudio.com.br

Don't Fall Behind!
Subscribe and catch-up on tips, tools, freebies and more…
& Get a Gift

 My Set of 400 Arrows for Free