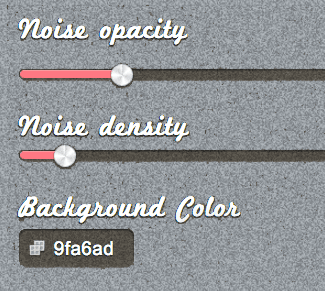 Make Some Noise!
By lior
on April 8, 2015
No, really! Create your own noise, and download it.

Noise Texture Generator lets you create your own noise, choosing opacity, density and color.
When you're done creating your noise you can download it freely. And you can even download it with transparency, and add it to any photo later.

Don't Fall Behind!
Subscribe and catch-up on tips, tools, freebies and more…
& Get a Gift

 My Set of 400 Arrows for Free