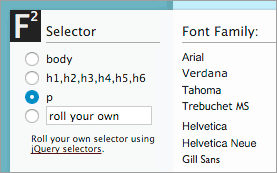 Fonts Live Preview
Test different fonts on your website (or any website) easily
Not sure yet about your font? You can easily check fonts and font styles directly in your browser, with­out edit­ing code or refresh­ing pages.
FontFriend gives you an extremely fast way to try different fonts on you website or any other website.
Just drag their icon/button to your browser toolbar. And that's it!
Go to a website. click on the icon you added to the toolbar. And a light box will open. There you'll see how you can easily test different fonts with it.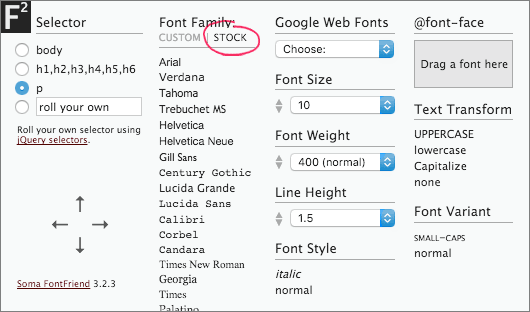 All the common web safe fonts and Google Web Fonts are already there for you to test. Or You can choose your own font.

Don't Fall Behind!
Subscribe and catch-up on tips, tools, freebies and more…
& Get a Gift

 My Set of 400 Arrows for Free