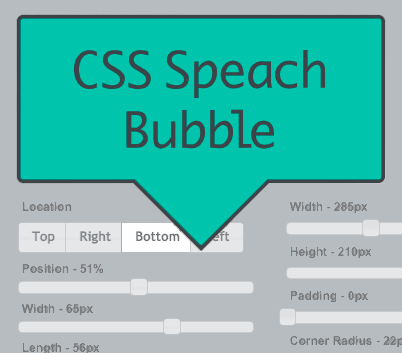 CSS Speech Bubble Generator
No need to load an image in order to have a speech bubble.
Bubbler is a fun tool for creating your own speech bubbles.
This tool lets you play with all the parameters of your speech bubble, while seeing how that effects it in real time, until you are satisfied.
When you're done, you only have to grab the CSS code generated for you, and paste it in your own style sheet.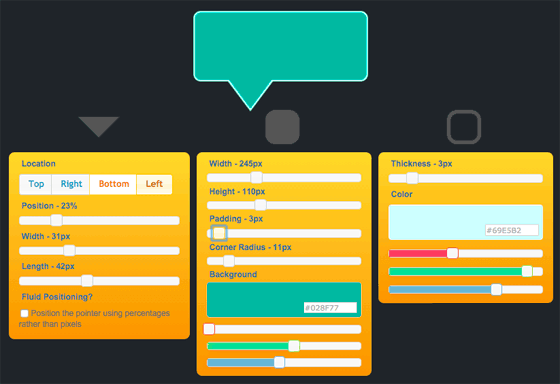 Want to understand how it works in 17 seconds?
Watch this short Animation to Explain CSS Triangles.
Know a similar tool? Or want to share your experience with it? Add a comment here below.

Don't Fall Behind!
Subscribe and catch-up on tips, tools, freebies and more…
& Get a Gift

 My Set of 400 Arrows for Free