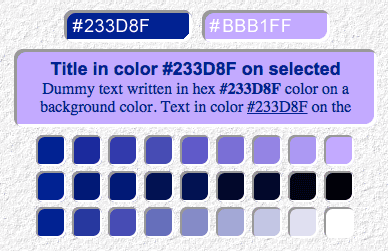 Color Tester
Test your text color and background color against each other easily.
Don't open your photoshop to test colors. This tool provides you an easy way to test text colors on background colors, providing their hex codes or RGB values.
This tool also provides further recommendation on a suitable palette or colors. Worth keeping it in your tool box!

Don't Fall Behind!
Subscribe and catch-up on tips, tools, freebies and more…
& Get a Gift

 My Set of 400 Arrows for Free